The market season starts on the first Saturday in June and runs through the Saturday before Thanksgiving.
During the market season, the market is open every Saturday, 9am-1pm.
FAQ's
Are you organic?
Due to our farm's small size we are not certified organic. We do grow our produce with as little sprays as possible, using organic practices.
What do you sell?
Vendors at the Overbrook Farmers Market grow a selection of vegetables, fruit and baked goods. The selection varies depending on the season. Below is a sample of what the market offers throughout the market season: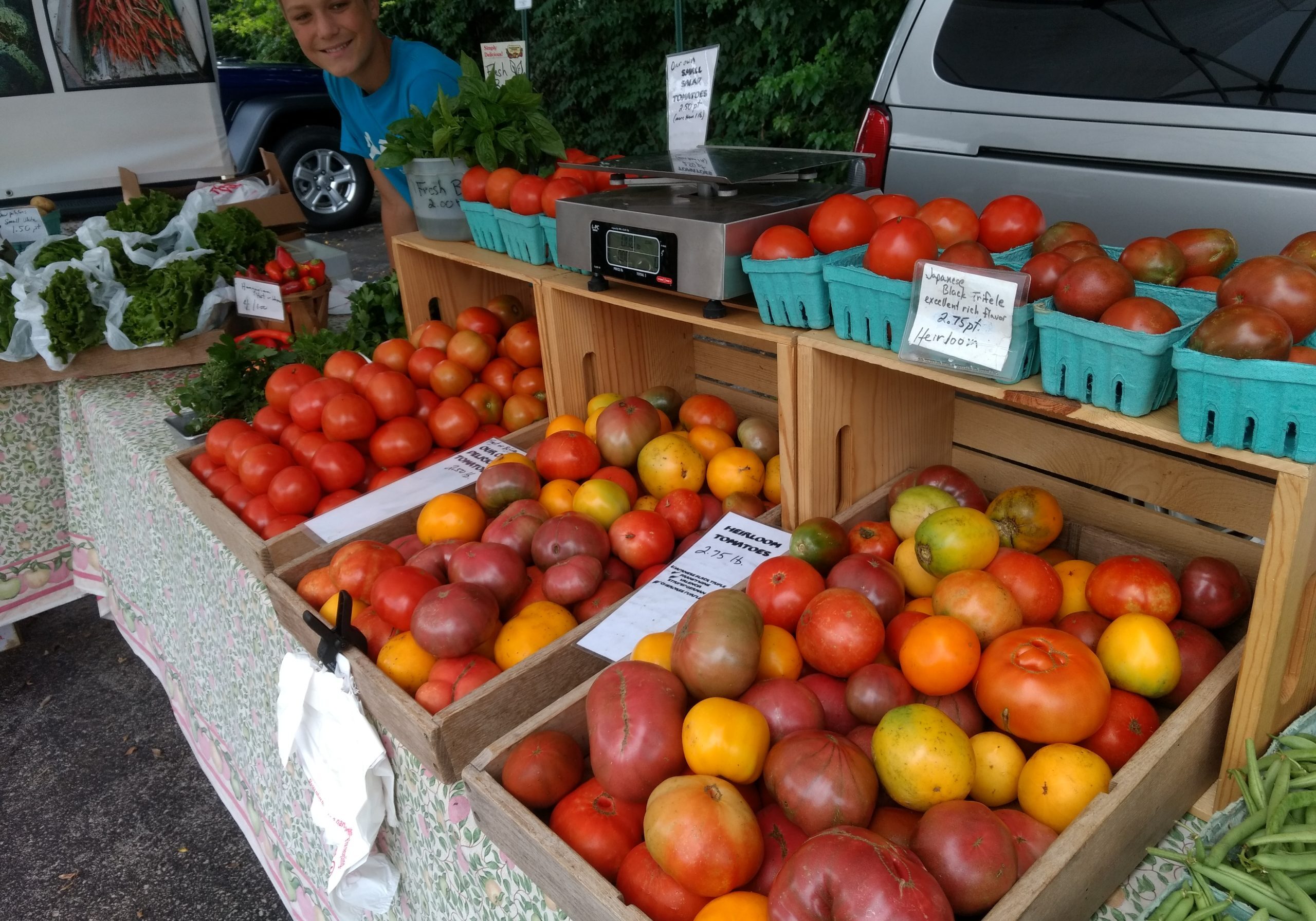 Vegetables
Tomatoes (including heirloom varieties)
Sweet Potatoes
Potatoes
Lettuce
Green Beans
Greens (Kale & Collards)
Etc.
Fruit
Apples
Apricots
Grapes
Peaches
Watermelon
Cantaloupe
Blueberries
Etc.
Located in the parking lot of Overbrook Presbyterian Church.